Detoxifynow.com is a site designed specifically for your health, sex and spiritual well-being. It is a holistic mind body detox resource, concerned with teaching self-purification, self-development and self-mastery.
James Khan, the editor of this site, originates from Kashmir and has spent a life time learning, practising and teaching the ancient and modern natural health and spiritual practices presented here.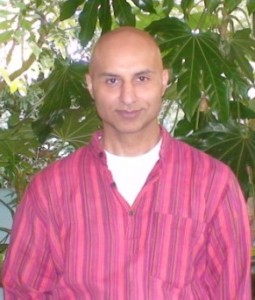 James is an energy and body work therapist. He teaches  Holistic Five Pillar Massage, Aromatherapy, Ayurvedic Thai Yoga, Kundalini Yoga, Tantra,  Chi Gung, Healing Tao and Meditation. He also teaches various dance, voice, meditation and movement forms intended to get you out of the mind and into the living body.
James has trained n the UK, Holland, South Africa, Thailand in a wide range of healing therapies. His qualifications include:
BA(HON)
MBA
Diploma in Holistic Massage (ITEC)
Diploma in Aromatherapy (ITEC)
Diploma in Thai Yoga Massage (FHT)
Diploma in Hot Stones Massage (FHT)
Diploma in Indian Head Massage (CME)
A range of holistic therapies and therapy training is provided at our Retreats at Rossetti Lodge Health Spa, Birchington On Sea on the beautiful North Kent Coast.
Regular practise of Sufi, Yogic, Tibetan and Taoist meditation, self-purification and natural healing methods will lead you to health. They will also help in establishing presence and self mastery by developing a degree of control over your own mind and ego.
At our Retreats participants are guided through our unique detox programs, while enjoying themselves in peaceful, tranquil settings.
The material presented here covers natural healing therapies that work. The information is given freely in the Sufi tradition of universal, unconditional love and good will towards all.
All the the health products used during our retreats and 7 Day Detox Cleanse Programs (Water Ionizer,  Infrared Sauna,  KDF Shower Filter, Vitratox Cleanse Kit, Colema Board) are available from our sister site: http://glowing-health.co.uk, where our colleagues Dr Ahson and Dr Zahida are committed to providing you the best service that they can.
We hope that you enjoy the site and that it will  help you in living a more healthy, enjoyable and happy life.
Any feedback would be welcome.
Email: info 'at' detxifynow . com
Thanks for visiting and reading.