Why Detox?
We live in a toxic world. The level of chemicals that we are now exposed to is shocking. This is why we are faced with the unprecedented levels of diseases that modern medicine has no answer for.
As the cover of Bruce Fife's 'the Detox Book' states: "Thousands of tons of man-made chemicals and industrial pollutants are poured into our environment and our food supply daily... Diseases that were rare or unheard of a century ago are now raging upon us like a plague. Millions are dying from diseases that were virtually unknown in the past."
It's as if we have all gone mad, and have decided to poison ourselves, our children and our environment!
This is an excellent, must read article by Mike Adams:
The Mass Poisoning of Humanity: an Exploration of Human Stupidity.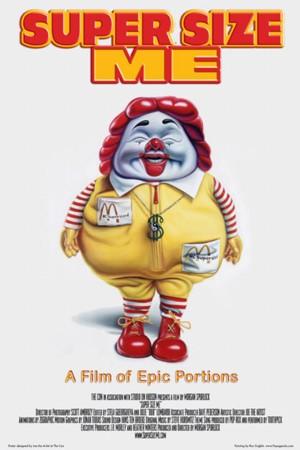 Super Size showed a young man go from a state of good health to near death in under a month simply from eating processed fast food. Morgan Spurlock put on 25 pounds, got depressed, suffered chronic chest pains and palpitations, his libido was low, sex life non-functional, he stank, experienced mood swings, liver damage; his medical charts went off the scales. He also suffered from addiction, lack of energy and fuzzy logic. These things are now typical of modern life.
What happened to Spurlock in an accelerated month, happens to all of us, but slowly so we don't see the real cause of our sickness.
The only 'cure' that worked was DETOX: stop eating the junk, remove the poisons he had ingested and get some real nutrients.
We have all been slowly poisoned and we all need to detoxify as a mater of urgency.
We can't quickly eliminate all the toxins from our environment, but we can remove them from our bodies by detoxifying. Our health is in our hands.